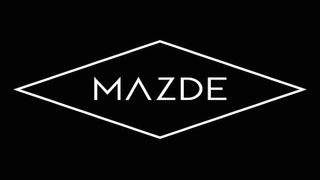 Mazde [pronounced 'Masdi'] is Matthias Dierkes. At the ripe age of 20, he's carved out an intriguing sound of innovative electronic music that has caught ears worldwide.
---
Stoney Roads Records is the label which supports him, and he was the first producer to sign and release via the newly established organism, which has helped him push his sound outside of his home in Germany.
Having grown up in Germany, Mazde's naturally pulled in the influences of the musical stylings of those around him. There is the ever resounding sound of East European dance music, but some of Mazde's other influences include Jack Johnson, Chrome Sparks, Ta-Ku, Jamie xx, and Hayden James.
Mazde has received more than a million plays SoundCloud and his popularity is growing organically by the day. As he says on his Soundcloud profile, his" trajectory is as meteoric as mans launch to the moon."
---
We're here to help you discover the hottest upcoming musicians - if you know any great tracks we haven't talked about yet, send us a tweet @KinjaEargasm or leave your suggestions in the comments.