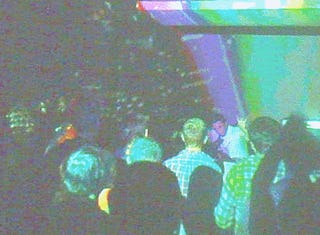 We know, it's tough to stay on top of the music game. That's why we've rounded up 5 acts you can follow on Soundcloud now, in turn increasing you chances of discovering a few dope vibes in 2015.
---
Dale Earnhardt Jr. Jr.
The duo out of Detroit, MI known as Dale Earnhardt Jr. Jr. is much more than just a clever name. Their minimal track titled "James Dean" is one to have in a playlist of 2, and the following titled "War Zone" is very fun, and reminiscent of Foster The People:
---
---
Noble Oak
In full ironic nature, Canada brought the heat this year. Toronto supplied tons of great hip-hop, while Vancouver delivered some extremely chill, ambient, electronic vibes. One of those artists is Noble Oak, of Jellyfish Recordings. His track "Erase Me" is similar to Washed Out.
---
---
Azad Right
Azad Right is a homie from the west coast and his raw talent is evident. I recently exchanged a few emails with him and he's hungry for noteriety, which is important in the world of rap. If fresh beats and smooth rhymes are the recipe for success, then Azad is a very talented chef about to feed the hip-hop heads.
---
---
Last Lynx
A somewhat recent discovery for me, this indie-pop band via Stockholm, Sweeden is not one to be missed. With over 25 tracks on Soundcloud, the earliest dating back over 3 years, they're not exactly new to the scene, but with a sound that resembles Beach House and MSMR, there's no reason they shouldn't be a household name in the future.
---
---
Honne
Trust me, you have cravings for moody synth pop, even if you don't know what that means. Yet. Honne of East London caught the ears of many bloggers in the second half of 2014. Their quite Eargasmic, which is why they find their way onto our 5 artists to watch list.
---
---