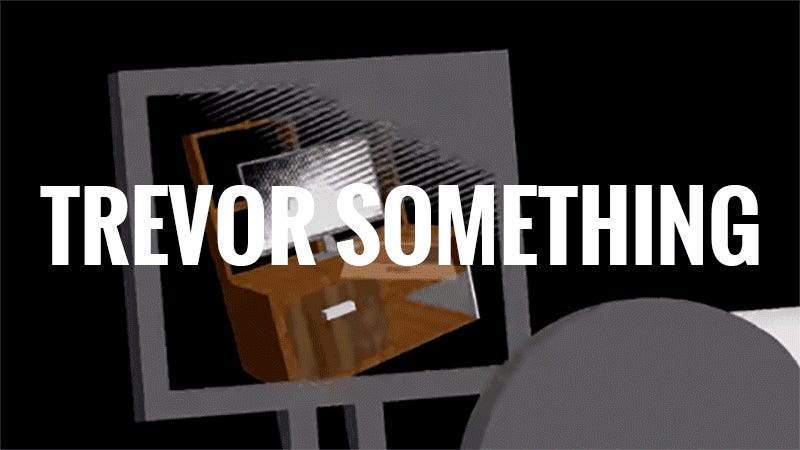 Robots struggling with emotions and humanity was a popular theme during the 1980s, also known as The Best Decade. Films like Blade Runner, Robocop, and Short Circuit sought to splice the rise of technological marvel with the oft-tainted intention of the organic Creator. Trevor Something's latest release, Death Dream, is a lost soundtrack for a forgotten film of that age.
Exploring the darkest corners of synth, Death Dream plays like the drug-addled robotic lovechild of Depeche Mode and Nine Inch Nails, processing religious belief, depression, sexuality, and death for the first time in its brief existence.
Trevor Something is a fascinating deviation in a musical landscape where other artists crave attention. The digital representation of himself seems to exist mostly as various forms of vaporwave art, lending an air of mystery to the Miami based musician. Though labeling Trevor as a musician is doing him a disservice, as his album credits note:
Written by Trevor Something
Produced by Trevor Something
Performed by Trevor Something
Recorded by Trevor Something
Mixed by Trevor Something
Album Artwork by Trevor Something
He also designed the incredibly well done and twisted take on Windows 3.0 that acts as a UI for his website. That's a hell of a lot of talent.